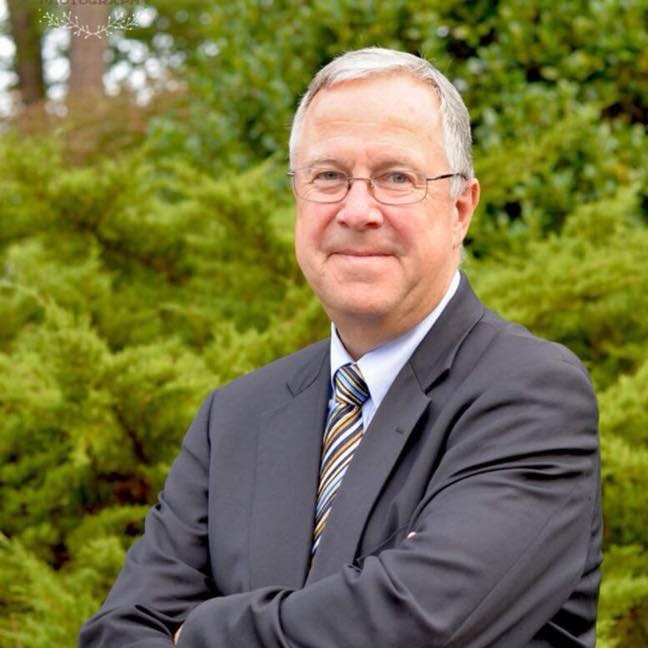 This post is part of the "Know Your Farmer" series, which profiles farmers who collaborate with Epiphany Craft Malt. Check out our other posts to learn more about the people who grow the foundation of fermentation.
How did Lark Farm come into existence?
It's a long story.

My dad was a navigator/bombardier in World War II. He never went to war, but he came home and had a lifelong love of model aviation. When he built big radio-controlled airplanes, he would get the whole family out and tell us all to watch — he was going to fly this thing and it would take off. And he would fly perfect parabolas right into the ground every time. 

I wound up with five of them that were in mothballs for years in my attic. And one day about five, six years ago — my mother was about 90 — I thought, you know, it's sad that my mom never saw my dad's airplanes actually fly and land. I found a flying club and we refurbished all the airplanes and flew them all for my mother before she died. It was beautiful.

I got hooked. I had hired a real estate agent to see if I could buy some farm property to put a runway on and fly these planes. Well, one thing led to another. And I had just left a big job at a Fortune 500 company with a big severance package. I just bought the best-looking farm I had seen. 

And you know what it's like when some Yankee from Buffalo, N.Y. shows up in your neighborhood buying the prime farm in the area with the ponds your kids used to fish on. You kind of wonder if he's going to turn it into a crappy development. So these guys are all coming up to me doing the one-eyed chicken thing and asking me what I'm going to do with it. I tell them I'm going to farm it. 

So they call this guy down the road. A 78-year-old guy comes down, and he looks at me like I'm made out of leather or something. And he goes, alright, I'll teach you everything you need to know. And he became my mentor. For three years, he taught me everything about running a farm.
How did you get connected with Epiphany?
Four years ago, I was trying to figure out what to plant so I went to this barley-malt meeting. I met Sebastian there. I knew nothing about barley and I knew nothing about malting — I mean, I didn't have a clue. I started asking him all these stupid questions. And he's looking at me like, buddy, you're saying you went to college?

But eventually, we wound up having more and more conversations. He knew that I respected his skills and knowledge, and he gradually appreciated that I was willing to take the risk to try to learn how to be a farmer. We grew on each other. And I wound up investing in his company.
What do you grow at Lark Farms?
We grow barley. We also have your standard garden — peppers, tomatoes, sunflowers, that kind of stuff. I've actually got friends who are doing the equivalent of Victory Gardens out there, growing all the things they want. 

And then we have blueberry plants and a couple of blackberry plants. We're also growing some flax for a woman who's a weaver.

Also, about a year and a half ago, I formed a partnership with a guy up in Oxford. And we're going to build a distillery in Oxford and use my barley as the malt. We're also going to make some blueberry gin and things like that.
What does a normal day on the farm look like for you?
Well, I run a company called MedSurg PI. We help guide biomedical product developments, up to and through the FDA and into commercialization. So I spend a pretty good chunk of my day on the phone with clients just doing biomedical consulting. I have two ponds on the property — I'm a fly fisherman so I spend some time fishing. 

For the farm, I do a substantial amount of upkeep with the bush hog and the lawn mower. The barley doesn't require much except for when you need to apply nitrogen and herbicides. I have 14 acres planted right now, so it takes about a day, and that only happens three or four times a year. It's really a very doable type of thing.
How would your friends describe you?
I think they probably would describe me as kind of a risk-taker entrepreneur. Unpredictable in some ways and predictable in other ways. 

I have a lot of associations in my life. I've been very enriched by all of that. But at the same time, I don't mind being alone, you know? 

I'm an artist. There are several cartoon books that I've published, so I'm a cartoonist, but I'm also a watercolorist and a pastelist. But over the last couple years with my iPad, I found the program Procreate and I've become something of a digital artist. That's probably the most predominant pastime of mine.
What's your favorite beer?
Bass Ale!